STRAND TOURISM: Visit Strand
STRAND TOURISM: Visit Strand
Strand Business Improvement District, 10 Wesley Street, Strand, Cape Town, South Africa
Strand is a special seaside town with with a small village feel. As a holiday destination it offers 5km of white, sandy, blue flag beaches, resturants, gold courses and accommodation to suit every requirement.
The town has a business district attracting customers from the surrounding basin. The CBD offers banks, numerous shopping malls, restaurants, and supermarkets. The Friedman & Cohen is the largest single shop in the CBD and serves as a major attraction for residents and visitors. The major shopping malls in the area include the Dorpsmeent Centre, Somerset Mall. The latter is not in the CBD, but outside the town, on the border of Somerset West.
While the BID will continue the good work its been doing with keeping the streets clean and safe, Future Strand, comprising of local business and residents has been launched to ensure that Strand continues to grow as a vibrant seaside city attracting holiday makers and business investment into the future. .
Future Strand wishes to nurture a renewed sense of community within the town and extends an open invitation to all who are interested to join and participate.
FUTURE STRAND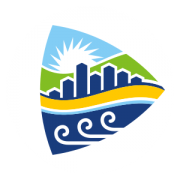 A NEW VISION
Future Strand is an initiative to revitalise this beautiful seaside town, making it a place for people to live, invest and linger even more. It comes as a response to a growing desire among residents and business owners to see Strand reach its full potential.
IDEAL LOCATION
Strand is possibly one of the Western Cape's most underrated and even unknown destinations enjoyed primarily by locals and a few lucky others for its long, uninterrupted beaches, its fishing tradition, warm water and accessible, 'user-friendly' ocean.
PARTNERSHIP
Together with the Strand Business Improvement District (SBID), businesses in the CBD are spearheading this journey. But we would love to hear from you too! If you're a Strand resident, visitor or business owner with an idea to improve our town, please get in touch.
For more information and to become a member: http://strandbid.co.za/future-strand/
ACCOMMODATION IN STRAND
De Merindol Luxury 4* Self Cagtering Apartments, Beach Road, Strand
4* De Merindol Luxury Apartments offer modern, elegant yet affordable four star self-catering accommodation, located on the beachfront of the peaceful Strand's picturesque Golden Mile < more >
0 Reviews
Average Score of 0 based on 0 reviews
Leave Your Review
You May Also Like
Related tourism listings in the area